drink up, me hearties
Hello, everyone, and welcome to another installment of The Fool Reviews. Today, we're going to be looking at the latest installment in the well-known Pirates of the Caribbean franchise, On Stranger Tides.
Now, before we begin, I think it's important to establish that I am a big fan of the first three movies. I don't pretend that they're perfect. In fact, I consider both Dead Man's Chest and At World's End to be pretty damn terrible. But they're guilty pleasures to me, because, despite all the terribly confused mythology, awful pacing, groan-inducing attempts at humor, and the lackluster acting of Keira Knightley, there are good movies buried under there. They shine through in places, and I enjoy the hell out of those scenes. I can take the rest of the stupid for those few moments that match the sheer fun of the first film.
Which brings me to my next point. The highlight of all three of the first movies, in my opinion, was not Jack Sparrow. As the comic-relief-slash-deuteragonist of the first film, I found him engaging, but far from capable of carrying the movie on his own. No. To me, the greatest, most enduring character of the Pirates franchise is Captain Barbossa.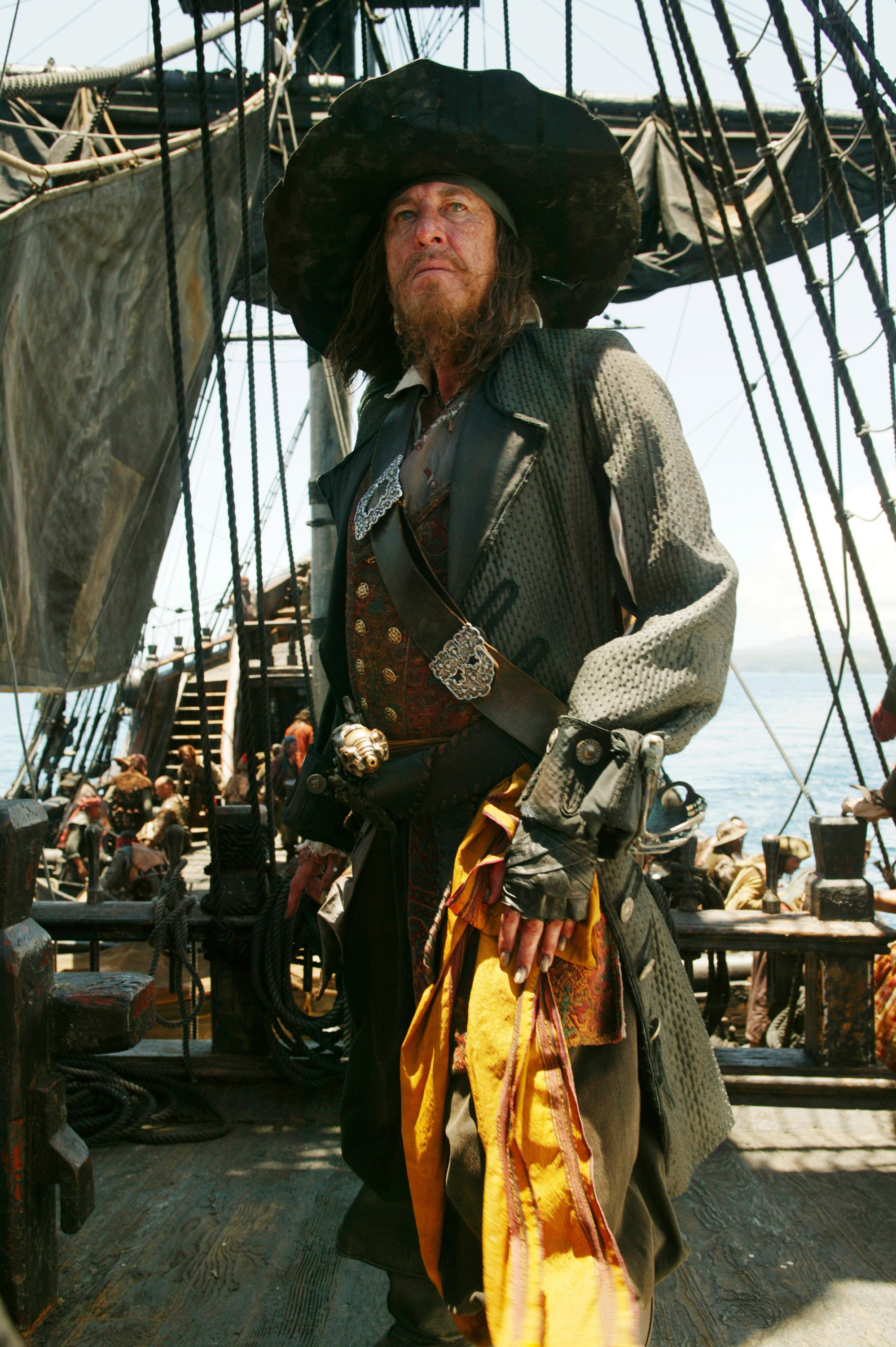 Look at this guy. This guy is fucking brilliant. This guy is pirate fiction incarnate. He's commanding. He's charismatic. He's an antagonist that never loses that threatening, menacing edge even when he undergoes a heel face turn. He's a magnificent bastard that basically carried the entire original trilogy. Geoffrey Rush is brilliant in this role. He's actually one of my favorite film characters of all time, and the ending of the second movie, when he comes walking out of the back of Tia Dalma's shack with his apple, had me grinning from ear to ear because I love this guy.
And yet, even though Rush is reprising his role in this movie, and Knightley has jumped ship, I did not have high hopes for On Stranger Tides. Rush is a great actor, and his character is a ton of fun to watch, but even he couldn't salvage the third installment. With the film under a new director and bringing in a mostly all-new cast, I couldn't see this being anything more than a train wreck, particularly given the setup it got at the end of the last movie.
And oh, boy, was I ever right. This is the only movie I have ever seen that actually competes with 2012 for the top spot on my personal "Most Hated Films" list. I despise this movie. 
So let's get this over with.